our materials
Let us help you select the best and most beautiful materials for your project.  We work with the most premier stone showrooms in Central Ohio to bring you the broadest selection to choose from.
Materials We Use
Quartz – Man-made stone (aka an engineered stone). It is made of real minerals combined with resin to create many different looks. Quartz can scorch with very high heat, but is otherwise low maintenance.
Granite – A durable natural stone. It is quarried from the earth and cut into slabs. We seal our granite tops after installation, making for a very low maintenance kitchen.
Marble – A porous natural stone. Like granite, marble is quarried from the earth and cut into slab form. Even after sealing, marble is prone to staining and etching. While we install many marble kitchens, it is not as easy to maintain as other surfaces.
Quartzite – Natural stone with very high natural quartz content. Recently, it has been a great option for a more marble-like appearance, but lower maintenance than marble. It is just a step below granite in durability as it is slightly more prone to scratches and stains.
Soapstone – A non-porous, but soft natural stone. Like marble, this stone has a classic look and feel. The stone contains talc, which makes for a softer surface, prone to scratching.
Porcelain – This man-made surface has increased in popularity due to new manufacturing technology. It is available in slab form and great for many uses. While we do not fabricate the thin porcelains into countertops, we often have customers use it for wall cladding (such as feature walls), shower walls, and fireplace surrounds. As the technology evolves there are thicker porcelain surfaces being released, which are more practical for countertop use.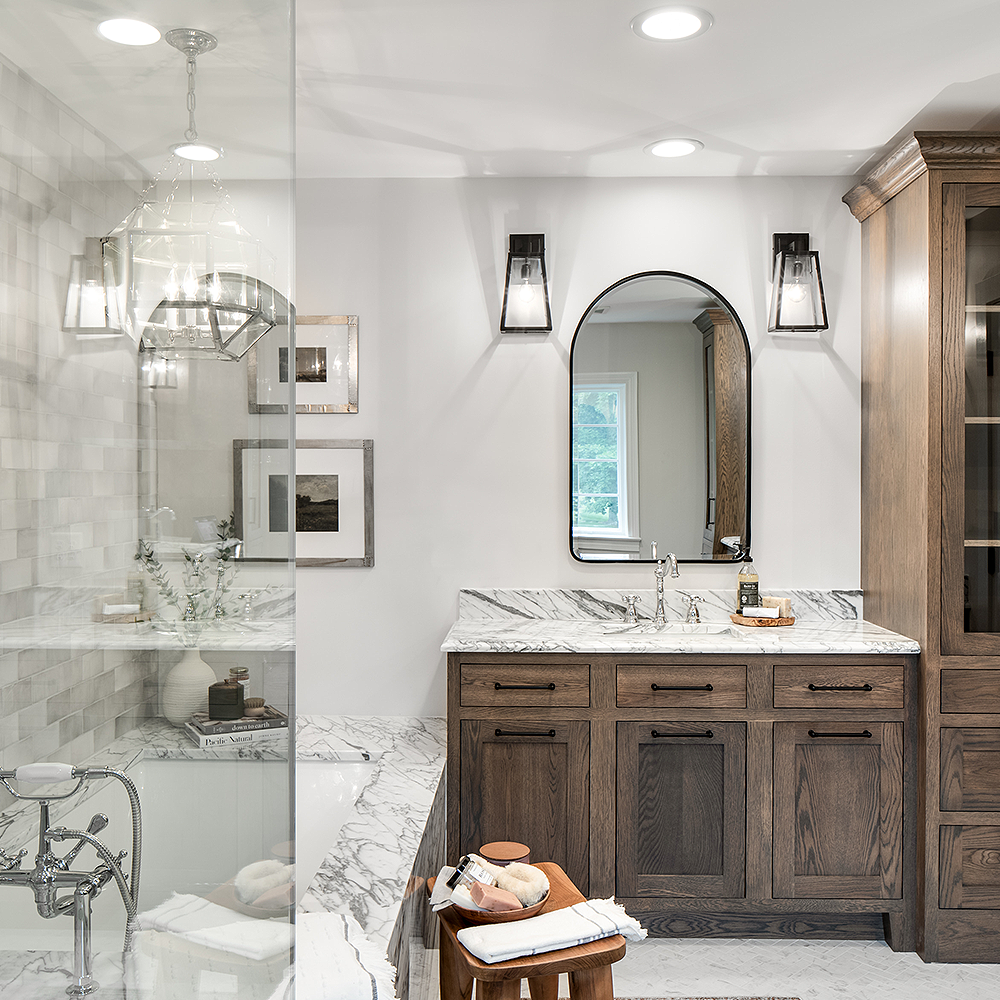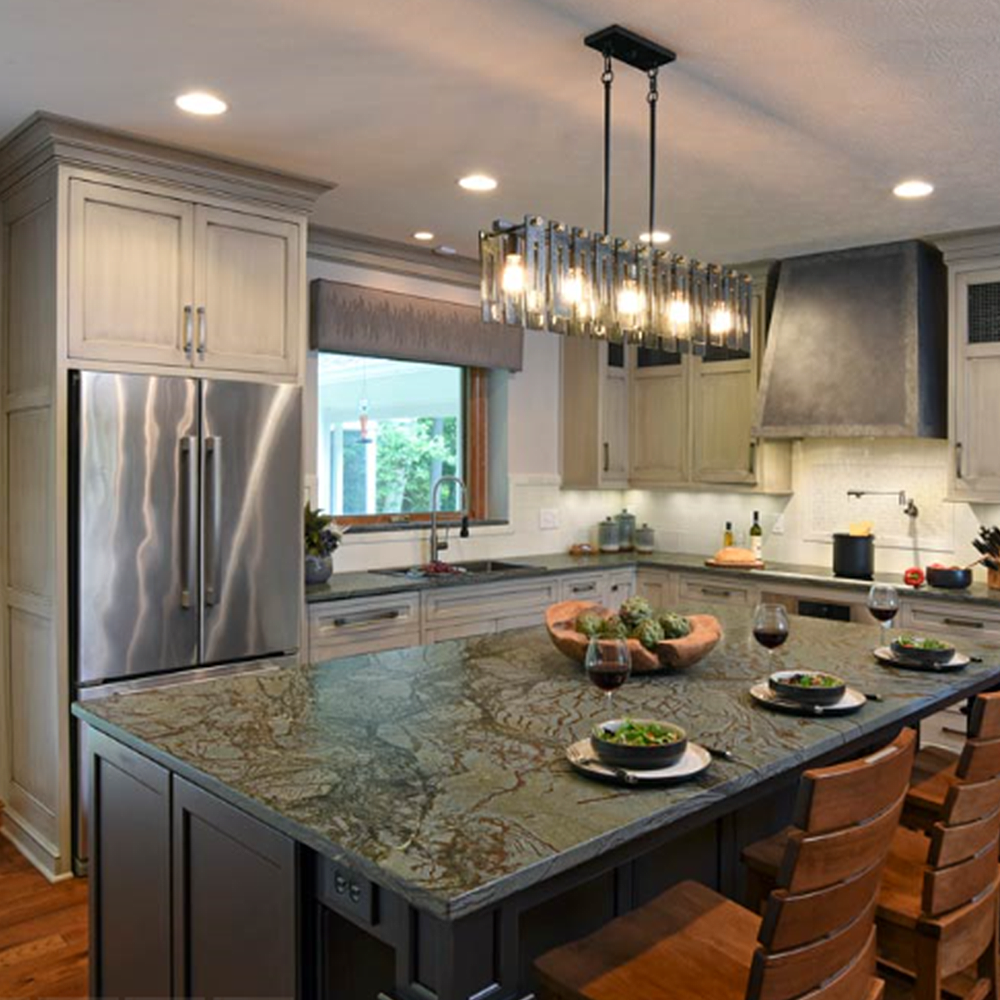 Message Us
Get In Touch Below or Call Us.
Office Location
664 N Hague Ave. Unit A
Columbus, OH 43204
Open Hours
M-F: 7:30am - 4:30pm, S-S: Closed